I had another certification summer for 2020. Early in the spring I passed the AZ-104 exam to earn the Azure Administrator Associate certification for the third time. (I had previously taken the AZ-101 and then AZ-103 to earn it in previous years).
But I spent the remainder of the summer working on four new Microsoft certifications, as you will see below. This brings me to over sixty in total with 86 Microsoft exams passed. Now let's breakdown each of these in the order they were taken.
Azure Data Fundamentals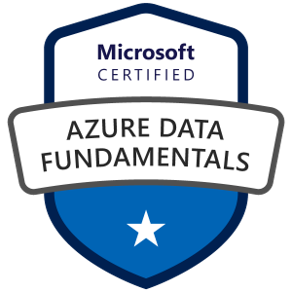 The Azure Data Fundamentals certification was earned by passing the DP-900 exam. I will be honest; I missed a question. But like all the fundamentals exams, the questions are very straight forward to read, and it only takes 20-30 minutes to finish. I didn't really study for this one. But the topics included:
Describe core data concepts
Describe how to work with relational data on Azure
Describe how to work with non-relational data on Azure
Describe an analytic workload on Azure
Azure Database Administrator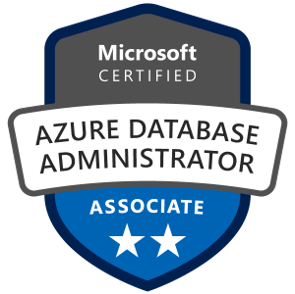 The Azure Database Administrator certification was earned by passing the DP-300 exam. I did study for this exam a little bit. Specifically, the Azure related HA/DR content. But on this one, I was able to leverage my experience with SQL Server on-premises to obtain a high passing score. Topics for this exam covered:
Plan and implement data platform resources
Implement a secure environment
Monitor and optimize operational resources
Optimize query performance
Perform automation of tasks
Plan and implement a High Availability and Disaster Recovery (HADR) environment
Perform administration by using T-SQL
Azure Data Analyst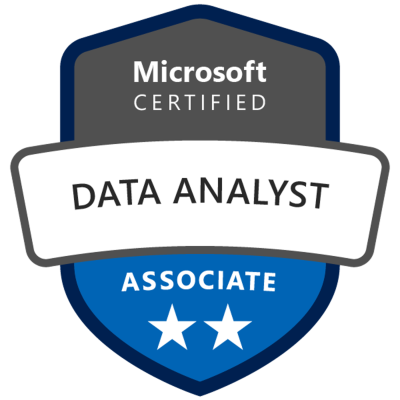 The Azure Database Analyst certification was earned by passing the DA-100 exam. Now we are getting a bit outside my comfort zone. While I have worked with Power BI and modeling data, it has been a year or two since any deep dives into the topic. So, there was definitely some studying for this one. The topics covered for this exam:
Prepare the data
Model the data
Visualize the data
Analyze the data
Deploy and maintain deliverables
Azure Solutions Architect Expert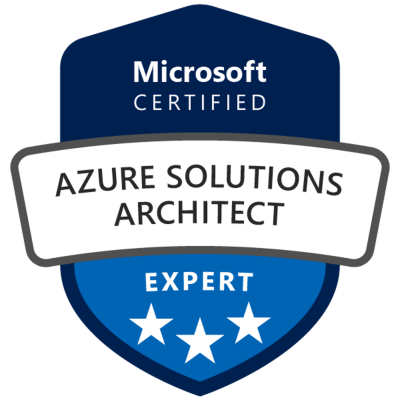 The Azure Solutions Architect Expert certification is earned by passing TWO exams. The AZ-303 and the AZ-304. (Note: both these exams retire in March 2022 and will be replaced with AZ-305). These exams were a bit much for me and took about two months of studying and refreshing myself on all things Azure network design. Since I mainly focus on the SQL Server and Azure Data world now, this will most likely be my last networking certification for a long time. Topics included for these exams:
Design identity, governance, and monitoring solutions
Design data storage solutions
Design business continuity solutions
Design infrastructure solutions
So, that is it for my 2020 Certification Summer Tour. Next up will be the Azure Data Engineer certification that I hope to take during the winter holiday break. Stay tuned.